Infrared Mirror heaters are mirrors that will also heat the room.
They always have a glass morrored face and are great for a bathroom or hall or bedroom. They can do two jobs at once, saving even more room space.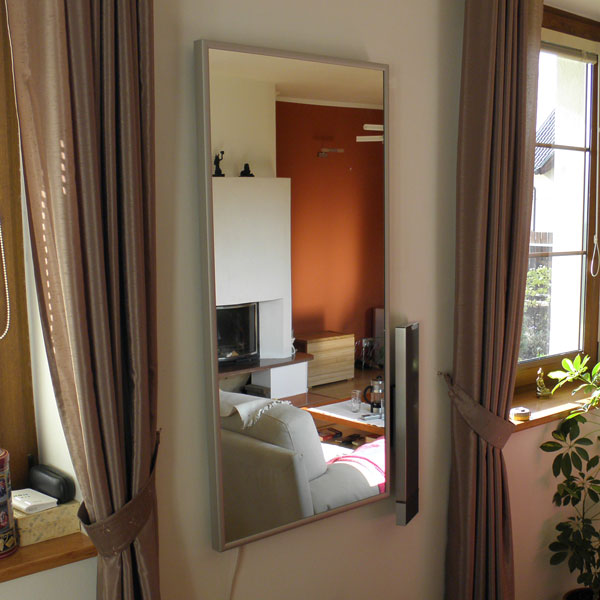 Were gradually expanding our website shop to cover most heater options.
But if we don't seem have what you want please get in touch , we have quite a few suppliers and would be happy to help.